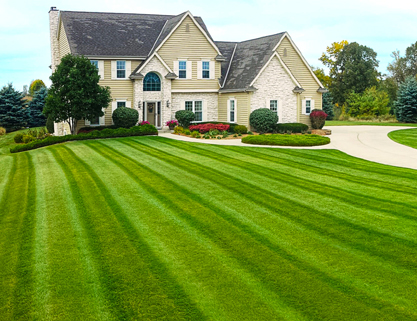 Tips On Landscaping Your Garden
Your garden is an extension of your house and during the summer it could serve as an extra room. Planning improvements for your gardens would be an amazing project and can as well enhance the value of your home.
There are certain elements you must keep at the back of your mind when considering some landscaping tips and ideas.
Here are 15 landscaping tips and ideas to help inspire you:
WATER FEATURES
Water features can present itself in all sizes and shapes, straight from the meandering stream to a fountain. You may desire professional aid either to install or design water features such as a stream with a shingle bank.
PONDS
If you possess the room, how about a pond? They are just another feature that can be big or small, elevated or not and in various shapes and sizes. They turn out to be a great focal point, and they create an avenue for some interesting planting, both of which includes water-based plants and for the environment.
PATHWAYS
If you do not have a pathway, or if yours is kind of weak, have you considered a revamp? It does not have to be in a straight path and consider planting borders around it, that is any pathway lighting and materials you would want to make use of for your pathways such as a wood or stone.
TERRACED AREA
Do you have a stylish terraced area or does it need to be updated? Think about how and when you might make use of a terrace. If you like eating outside most of the time, does it need to be close to the house, for easy access to the kitchen or would it be a sunny spot just to sit in? How big do you want the landscape design to be? And do not forget about lighting, borders, the angle of your area and edging.
DECKING
Decking is a well known and relatively easy landscape design to install and there is something nice about wood which is definitely the calming effect. It is going to need some maintenance but can look extremely stylish as an elevated deck or even decking at various levels.
A ROCKERY
Basically, for a smaller garden, this landscape design makes great use of space and gives a nice focal point. Think about materials you would like to add to the texture of your garden and make use of alpine plant and ranges of rocky materials for diversity.
STEPS, WALLS, AND HARD LANDSCAPING
Landscaping your garden is not just all about painting and hard landscaping designs such as introducing walls, they have to be equally effective, most especially with carefully added to the design. This is another amazing landscaping tip and idea.
GAZEBOS, ARBOURS AND PERGOLAS.
The sky is nothing but the limit when it gets to the design and style of gazebos, arbours, and pergolas. They add a superb focal point and touch of beauty as well as permitting you to plant climbers or even add a colour.
CREATE DIFFERENT ZONES
A garden may not possess many functions, so why don't you divide it into various zones, this simply entails that you should make it into sections of various coloured paintings or probably switching a dark shady corner into a playground and a fun arena for the kids
TOPIARY AND EDGING
If you have various sections of your garden, let's say a vegetable patch, compost area. A clever hedging can reply brighten things up and add a touh of glamour. You can opt for fun topiary or fresh lines with box hedgings.
RAISED BEDS
Raised flower beds permit you to make use of various materials as well as planting at various levels to a crate a really interesting landscape design or effect. They don't just exist for vegetable gardens and can transform a mundane border into something extremely attractive that draws the attention of the eye. Great if you have a number of landscaping tips and ideas!
PLAY AREAS
If you have kids, creating a playtime do them is a fantastic idea. It might include a Wendy house, a tyre hung from a tree, or you could incorporate miniature gardens in upturned pots or something that will ignite their imaginations.
VEGETABLE GARDENS
An amazing landscaping tip and idea for all the family to indulge in is creating a vegetable and fruit pot. Ponder on what will thrive well in your soil and how much sunshine the area will receive.
FRONT GARDENS
With so many people paying attention over their front gardens and manipulating them into driveways, why not incorporate some landscaping designs and planting to soften the texture and inspire wildlife. There are a lot of things you can do with your front garden, such as making hedging plants, flower beds bit have a little thought of incorporating nature.
FLOWER BEDS AND PLANTING
Landscaping designs do not have to include major designs and can be brought into reality with brilliant and a carefully analysed planning. Once more, pay attention to focal points, when things will be different colours, textures, and heights.
If you are looking for a professional Gardening service then feel free to contact us We are always here to help you.