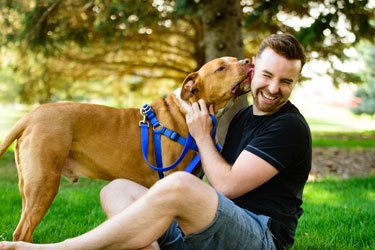 Pet Hiring Services
Are you a pet lover?
Is work or travel keeping you away from your pets?
Then you should consider hiring the services of a pet sitter. Hiring a professional pet sitter is a good option for every pet owner, as it gives you a solution to having the very best of assistance to your pets. Pet sitters provide a variety of services including cleaning, vacation care, exercise, and also well-being checks. Using the services of pet sitters helps you take advantage of the benefits in-home care proffer which includes; Exercise and diet routines are sustained, stress levels are reduced as pets are taken care of in their homes, minimised exposure to parasites and illness, daily grooming.
If you are worried sick about the well-being, health, and longevity of your pet, then you should grab these tips for choosing a pet sitter.
Ask for Referrals
Talk to friends, family or neighbors about pet sitter services they've hired and why they convenient in endorsing them.
Look for a Professional Pet Caretaker
Choose a professional pet sitter from a reliable pet sitting service provider. They are trustworthy, provide quality service as your pet will have support, care and assistance. You can be assured that they will turn up and take proper care of your pets.
Training and Qualification
Before hiring a pet sitter, ask some questions; Do they have the right training and qualifications, has the company been certified to be a pet-sitter service provider? Are they familiar with your pet breed?
Insurance and Bonding
 Hire a pet sitter whose insurance covers your pet and you. Unforeseen incidents may occur and an insured pet sitter with liability insurance covers this accident. The insured pet sitter should have proofs of documents of liability insurance and must be bonded too.
Safety Tips
 Make proper Inquiries about the safety tips of the pet sitter so that there would be proper care of your pet in case of emergencies.
Meet the Pet Sitter
 Set up a meeting with the pet sitter so you get to know them better. See how they behave and how they connect with your pet.
Are your pets comfortable around them?
Because pets are a good judge of character.