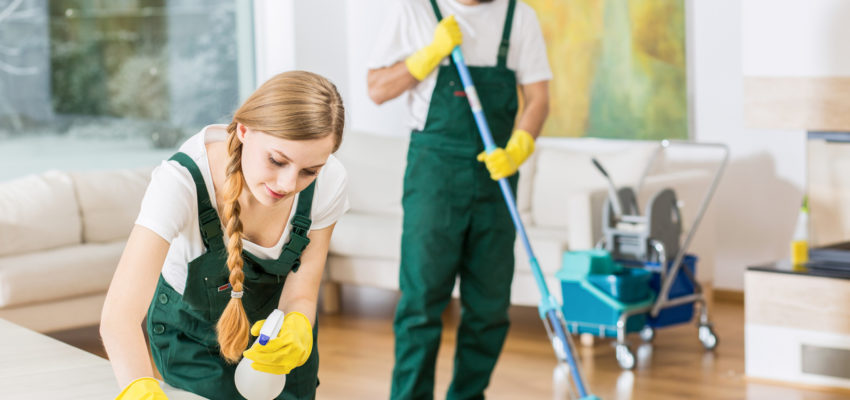 REASONS WHY YOU SHOULD HIRE A PROFESSIONAL CLEANER
Some people think this may not be a subject of discussion because they can probably do the cleaning themselves, some may classify hiring a professional cleaner as a thing of luxury or waste of money. But if you look at this subject properly, it will not take you more than a few minutes to realise that hiring a professional cleaner could be the best thing you could do for yourself, as it provided so many benefits that outweigh the little amount spent on hiring cleaning service companies.
Ever been in a situation where you're having visitors come over but your house is just too messed up and untidy and you don't have time to put it in order because you've got work and other activities to attend to?
Or maybe you have a business meeting at your office and you need proper/thorough cleaning because you want your office to be clean and presentable, but you can't figure out how to get it done right and in time for the meeting?
I could keep on going with scenarios where you get stuck without knowing what to do.
Professional cleaners will swoop into the rescue and get the best cleaning you've ever gotten for your home or office. More so, hiring a professional cleaner entails that someone else will take care of all the cleaning activities you don't have time for/ get stressed doing, giving you time to focus on other important things, knowing that your home/office cleaning is in the hands of professionals.
Do you still need some more convincing?
Here are some important reasons why you should hire a professional cleaner
Professional cleaners always come with their own supplies
Cleaning of tour house includes different areas and specific supplies are required for particular areas you want to clean, some are needed for the bathroom, some for your kitchen, mirrors around the house, your carpets and more. All these will most likely require the use of (microfiber cloths, vacuum cleaners, mops, and cleaning products). Hiring a professional cleaner will save you lots of money and the stress you would use to find and stick up these materials.
Are you trying to go green?
Greanleaf  UK is here for you, we are a professional cleaning service company in Essex. We will carry out a thorough cleaning of your home/office with the best tools and chemical-free products.
You're busy
There are several reasons as to why you just can't do the cleaning yourself. Your schedule could probably be jam-packed, you're taking care of family, you work very long hours in order to meet up with your job requirements. You could be in any of the following situations, or even all, this is more of a reason why hiring a professional cleaner is a good idea for you. It will allow you more time to handle other things, most times this will really cut you some slack with little time to rest. We all know how tasking cleaning the toilet can be sometimes, professional cleaners save you all the stress.
Time is money
You could probably clean yourself, it is possible you could have time for it. But when you weigh it, professional cleaners do it for you and a very affordable rate. Which means you could throw in that extra time into other activities, bonding with family, learning something new, taking a short nap, focus on caring for your kids, work or any other thing you would rather do.
Professionals do a better job than you
There's not much to say here as this is really obvious, because it's their job, they are well experienced in cleaning and how to do it right. They've got all the awesome cleaning tricks up their sleeves. And most especially, the best materials and products that they use in providing you a service that guarantees optimum satisfaction.
You'll appreciate your home/office space in a new way
There's absolutely no better feeling than walking into a perfect clean space knowing that you don't have to start a mile-long list of chores. All you've got to do is just relax and enjoy your sanctum.